4 tags
The mutts have been released...
After the promising deaths of the first three tributes, the arena goes silent. The game makers pace up and down the control board, desperate for some idea to make the show more interesting. A thought back to previous games reveals one idea. Mutts. They wouldn't send out a whole pack. Just a few, more docile ones to keep the tributes on the move, to herd them into each other. And if they...
4 tags
Tribute Michelle, Tribute Kelly and Tribute Kevin...
After an extremely uneventful blood both, the tributes scattered through the forest landscape. Some stopped to search through their gear. Some did not stop running until they reached the very end of the arena. All feared for their lives. Several of the tributes took the advice of their mentors and searched for water. Tribute Kelly wandered to the waters edge, nervous and unsure of what to do....
4 tags
The Fourth Semi-Annual Long Island Hunger Games...
Hello to all citizens of Panem! Thank you for tuning in to the mandatory viewing of our noble, most prestigious tradition. The Hunger Games remind us all of what we have lost in the past, how we have recovered, and what we will continue to gain in the future. Today we have twelve brave tributes. Tribute Kyle Tribute Krista Tribute Aaron Tribute Michelle Tribute Lauren Tribute Jess Tribute...
1 tag
ATTENTION:
Long Island Hunger Games Guidelines: Date: Saturday, January 5th. Start Time: 9:45 AM Location: Sans Soucci Park off Broadway Avenue, Sayville NY (Ex. 50 off Sunrise Highway.  Supplies:  A fully charged cell phone to use for communication with our Gamemaker, and updates on what Tributes are dead.  A small backback filled with a hat, scarf, gloves, and a water bottle. You must have all these in...
4 tags
Like the Long Island Hunger Games on Facebook! →
4 tags
With just a few months until the highly anticipated Reaping, and our Gamemakers hastily perfecting our new Arena for our upcoming Tributes, we decided to release information regarding your participation in this years Games.  Even though you may not be picked to be one of the twenty-four, lucky Tributes there are many ways that you can participate in our upcoming games.  Tributes: 12 girls, and...
4 tags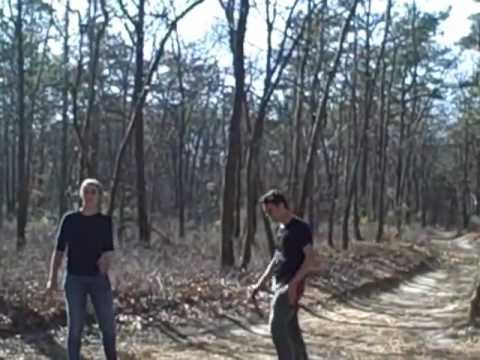 3 tags
The Finale
The two Tributes locked eyes.  Kyle nor Brittney didn't think it would even come down to the two of them.  At least the glory would go to Districts that needed it.  Brittney attacked first reaching her arms out to strangle Kyle.  Though Kyle was fast, and he grabbed both of her arms, pulled her into him, and twisted them until he heard a loud crack.  Both of Brittney's arms had been...
3 tags
Back at the Cornucopia
The alliance of three made their way back to the large golden horn in the center of the Arena.  From a distance they could see the District 4 boy that they had failed to killed a few days prior.  The three wanted these Games to be over, so they ran for the boy.  Krista, being smaller than the other two, ran faster and it gave Kyle a chance to talk to Brittney.  He turned to her, and said...
3 tags
The Stone Wall
The boy from District 11, and the girl from District 6, Brittney, and the girl from District 7, Kirsta, saw fire coming from behind them burning everything in their path. "We better hurry, the smoke doesn't look too friendly." Krista said as they started to run in the opposite direction of the growing fire.  The alliance of three saw the large golden horn in the distance and...
A new alliance has been formed.
As they made their way farther from the Cornucopia the alliance of three found another Tribute who was running on his own.  It was Nick from District 4. They could have taken him down in seconds flat, but for some reason the group of three decided to add him to their alliance.  For hours they walked in hopes that they would find another Tribute to slay in order to keep the Gamemakers interested....
4 tags
A Wildfire has started in the Arena.
This is no ordinary fire, however. A muttation of the Capitol, this fire produces poisonous smoke that kills instantly if inhaled. Fortunately, none of our tributes were on the south side of the river, where the fire started, but this fire will significantly downsize the arena for our tributes. Stay tuned…
4 tags
The Woods
Rachel from District 5 had immediately run off into the dead part of the woods without any supplies, hoping that she would survive long enough to be able to circle back to the Cornucopia later and get a bag. She waited behind a tree, waiting to climb it until she had caught her breath, when she heard a rustle of leaves behind her. She decided to ignore it, thinking that nobody could have caught up...
4 tags
The Bloodbath
Our seven tributes stood on their platforms nervously and focused on what it was they wanted from the Cornucopia. They heard the Gamemakers counting down and tried to push down any emotions they had, trying only to become ruthless killers, even if it was not what they had been trained to do all their lives. The District 11 Tribute, Kyle, immediately spotted the bag he wanted, and believed he...
4 tags
Welcome to the Arena, Tributes!
As the platforms ascend into the Arena, the Tributes look around and see a sprawling, open field of green grass and fallen leaves. Everything is exposed in this area of the Arena, and there are no places to hide. The Cornucopia sits in the center of this field, with handwoven backpacks all the way from District 8 with weapons and survival kits inside them. Farther away into the Arena, there is a...
4 tags
All Tributes: Please report to the Arena, and...
Remember, only one can win, and we want a show. The First Annual Long Island Hunger Games are scheduled to start at 10:30 AM EST.  Please stay tuned to this blog to read the deaths.
4 tags
A message from one of the creators of the Long...
Hello! My name is Kyle and I just wanted to introduce myself and give you a few guidelines before you enter the Arena next Sunday. If you are definitely coming, please send me back a response on here or post on the Games wall. If not, do not worry. We have gotten more people than we could ever dream would be interested in these Games, and there will be another Games this summer. So, I'm...
17 tags
The Reaping day is drawing near!
Make sure you sign up to represent your District in the First Annual Long Island Hunger Games! All ages are invited to come and play.  If you don't feel like being a Tribute we have many other options open for all to come and enjoy.  You can sign up to be a Gamemaker (but we suggest you have very strong organizational skills), you can also sign up to be a mutt if you are just out to kill...
8 tags
10 tags
4 tags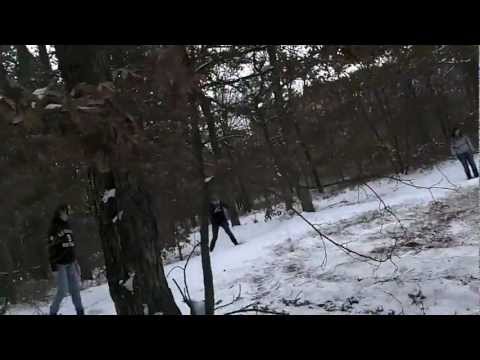 9 tags
12 tags
Tribute Kyle was killed by Tribute Matthew. Matthew has won the Long Island Hunger Games! Forsaking any of the supplies in the backpacks for the Feast, Matthew and Kyle decided to fight to the death at the Cornucopia. After his victory over Tyler, Kyle had taken a few moments to breathe, and that was exactly when Matthew attacked. Matthew jumped on top of Kyle and after rolling around in the...
12 tags
Tribute Tyler has been killed by Tribute Kyle. At the Feast, Kyle and Tyler were fighting over a backpack full of everything they needed to hide overnight, when Kyle gave up the fight for the bag and decided instead to fight for his life. Kyle punched Tyler in his nether regions, and while Tyler was recovering from that, Kyle decided to put his black belt skills to use. With a single side kick to...
12 tags
Tribute Brittney has been killed. Tributes Brittney and Kyle were wandering through the woods when they heard the Gamemaker's voice calling them to the Feast at the Cornucopia. Since they had all the provisions that they needed at the time, they decided to stay away from the Feast and leave Tyler and Matthew to duke it out by themselves. They did not realize that by doing so, they had...
11 tags
Tribute Brian was killed by Tribute Matthew. After Brian failed to notice that his ally from the beginning was being choked to death by Matthew, he silently vowed that he would get revenge before anything could happen to him. Brian had spotted a few Muttations up ahead, but chose to ignore them, even though they sounded like his dear Molly. He wondered if they could bring her back to life. These...
13 tags
Tribute Molly was killed by Tribute Matthew. After the Gamemaker's not-so-subtle words of wisdom, Matthew realized that the Galactic Alliance wasn't going to work out for him or his allies, and decided to turn on them. He pretended that he was going to go along with them for a while, and then, when their backs were turned, he took off his backpack and picked on their weakest...
15 tags
Tributes Kyle and Brittney are currently in hiding from an alliance of 4 Tributes-Tyler, Matthew, Molly and Brian, who have just tried to ambush them, unsuccessfully. Since the very beginning of the Game, Molly and Brian have been in alliance with each other. To strengthen their chances of winning, they teamed up with another alliance, Tyler and Matthew, in order to try and take out the Career...
10 tags
Tribute Sasha was killed by Tribute Jess, who was slain by Tribute Brian.  Tributes Sasha and Jess had been traveling together when they noticed Molly and Brian hiding in a snowbank about 50 feet away from them. Thinking that this might be a chance to form a new alliance, they trudged toward them, when Jess had a brilliant idea. Before they could get to Molly and Brian, Jess decided to make use...
12 tags
Tribute Krista was killed by Tribute Molly. After a shockingly peaceful Bloodbath, Krista was trudging through the snow when she decided to stop and eat one of her provisions so that if anyone were to hunt her, she would have enough energy to outrun them. She was sitting on a log in the middle of the woods eating a loaf of raisin bread, a gift from District 12, when Molly came upon her. Molly...
25 tags
Practice Run: Long Island Hunger Games, Round 2
Welcome to the second practice run of the Long Island Hunger Games. The Tributes participating today are: Tribute Brittney, District 4 Tribute Kyle, District 1 Tribute Tyler, District 7 Tribute Matthew, District 8 Tribute Krista, District 2 Tribute Sasha, District 3 Tribute Molly, District 6 Tribute Jess, District 9 Tribute Brian, District 11 Thank you for joining us today, and may the odds be...
12 tags
Tribute Tyler killed Tribute Krista. He is the winner! First practice run of the Long Island Hunger Games was a success! Round two coming up. Tribute Tyler and Tribute Krista were wrestling to the death and realized that neither of them were getting anywhere, so Tyler gave Krista a head start of 5 seconds to run. She took this opportunity graciously, but didn't realize that he had fashioned...
13 tags
Tribute Kyle killed Sasha. After the Career Tributes realized that there were only five tributes left, they headed towards the Cornucopia for the Feast, hoping to catch up with the other two tributes. Unfortunately for Tribute Sasha, Kyle spotted her from up ahead and quickly climbed up a tree so that he could jump down and frighten her. But Krista realized that things could end much faster if he...
13 tags
Tributes Kyle and Krista eliminated Tribute Jess. The two Career Tributes had come upon Tribute Brenda, shaking and cold and without supplies in the woods, and asked her to join their alliance. She hastily agreed, and they set off to find Tribute Jess. After spotting her, Kyle sang the song of the Mockingjay and Brenda screamed to throw her off. Jess quickly ran from the scene, but she was no...
14 tags
Tribute Tyler killed Tribute Brenda. Tribute Krista killed Tribute Kyle. The four remaining Tributes met at the Cornucopia for supplies. On the Gamemaker's count, they all took off, but they weren't running toward the supplies. Tributes Kyle and Brenda had sworn not to kill each other with an Unbreakable Vow, and they had formulated a plan to kill Tyler. However, before they could do...
13 tags
Tribute Matt was killed by Tribute Molly. Tribute Tyler killed Tribute Molly. Tributes Matt and Molly were in a death grip with each other when Molly suddenly rolled out and bludgeoned him with a fallen tree branch, leaving him dazed and dizzy so that she could take him out completely. But little did she know that Tribute Tyler was allies with Matt, and was watching the whole thing from a small...
13 tags
Tribute Brittney has been eliminated by Tribute Brian. Tribute Brian has been eliminated from the games, killed in the blood bath by Tribute Kyle.  Our three Career Tributes, originally Brittney, Kyle, and Krista, were leaving the blood bath with their hands full of supplies, when Tribute Brian came from left field and attacked Brittney, leaving her bruised and bloodied on the freshly fallen...
10 tags
ABOUT THE GAMES
Everyone has wished their favorite book was a reality at some point or another. One such conversation, a day running around the woods, and the Annual Long Island Hunger Games were born. "Long Island" : Our loving place of origin. Though the specific spot will not be unveiled on our page until at least the week of the Games, you can all know the general layout. The tournament...
9 tags
ALL TRIBUTES TO THE FOREST
Today we will be TEST RUNNING the new rules with a smaller number of tributes. We'll let you all know how it goes. Please standby for further updates. And may the odds be ever in your favor.
26 tags
IN REGARDS TO: The Hunger Games
TO CITIZENS WHOM IT MAY CONCERN:           The Hunger Games have been an esteemed and fundamental part of our society since the dark times of rebellion contaminated the land. Their organization has effectively raised our community up to the highest standards in existence since the birth of Panem. However, in recent past it has been suggested that some of the rules and regulations be reevaluated...